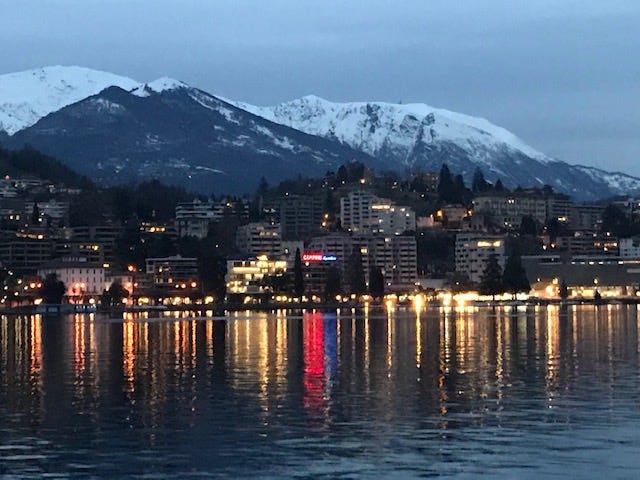 You're in Good Hands
When you lead a busy, demanding life, it's easy to forget to take care of yourself. We're here to help you regain your balance, one day at a time. Take a look around our website and find out if we're right for you.
Our Project
We're always working on something. Most of the time, we're focused on getting results for our clients. But every so often we get the chance to experiment with new concepts and ideas.
Our Team
We're more than a bunch of experts. We're a family of like-minded people, using our passion and our skills to make a difference.
Our clients
Because we're experienced, reliable, and focused on results, we've had the privilege of working with a host of fantastic clients.
Our Values
Why count on us to deliver results? Because our company is more than just a business. Each person brings something different to the team, but there are a core set of values we all share.
Our Motivation
Our work is our purpose, our driving force. It's the reason we get up every day and do what we do. Most importantly, it keeps pushing us to achieve bigger and better things with each new challenge.
Our Mission
It's easy to do great work when you believe in what you do. That's why we're committed to helping more people like you, every day.
Magnificent infrastructure
Switzerland is a politically stable country with some of the best infrastructure available, which naturally reflects in its medical tourism industry. Wealthy travellers have flocked to Switzerland since the time of the Romans to partake in their 'healing waters', and today their exceptional research institutes and clinics offer medical care of the highest quality, attracting affluent visitors from all over the world.
Exceptional Clinical Research
The Swiss are known for their excellence in research, medical innovation and new treatments. Many world-famous research institutes have contributed to exceptional medical breakthroughs and new treatments. It is the home of major pharmaceutical and healthcare groups such as Novartis and Hoffmann-La Roche. This research-focused and outcome-based approach reflect in their rigorous medical training, resulting in highly skilled medical personnel and individualized patient-centric care.
Established Reputation for Quality
Medical facilities in Switzerland are more expensive compared to their European counterparts; however, this is balanced with the exceptional quality they offer in medical treatments and facilities. This ensures a more discerning patient base too. Switzerland carries an established reputation for providing high-quality individualized healthcare and is only surpassed by its ongoing technological and clinical expansions.
High Level of Privacy
Switzerland is particularly attractive for VIPs who rely on the country's strong privacy ethic. This is part of the country's value system and they will always respect and actively protect their patients' privacy.
Whole Medical Tourism Experience
Switzerland is easily accessible and offers luxurious accommodation and plenty of tourist attractions, as well as excellent individualized service, mountain resorts and a spa tradition. Several Swiss healthcare providers are capitalizing on the best of medicine and tourism by offering a whole medical tourism experience approach, combining medical treatment with luxurious natural retreats.
Wide Range of Treatment Specialties
Private hospitals and clinics based in Geneva, Lausanne, Berne and Lugano offer a range of high-quality treatments. This includes cosmetic surgery, IVF treatments, stem cell therapies, neurosurgery, cardiac treatments, orthopaedic surgery, bariatric surgery, laser treatments and dentistry.
The Swiss Hospital Association represents about 300 hospitals and supports the growing medical tourism industry. The largest healthcare group is Hirslanden, with 14 hospitals and is expecting an annual international patient growth of 10% in the coming years. Most of its patients are from the Gulf regions and particularly the UAE, Qatar and Saudi Arabia.
Health and Wellness Industry is a Priority
In addition to their many world-class clinics, the Swiss also boasts some of the world's most highly sought-after wellness and rehabilitation centres. Health and wellness hotels offer some of the best anti-ageing treatments in the region, combined with fine cuisine, relaxation, and spa treatments. There are a total of 10 certified wellness destinations, including the world-famous St. Moritz, Rheinfelden, Leukerbad, Gstaad, Scuol, Charmey, Baden, Bad Zurzach, Bad Ragaz, and Ascona, Lugano.
The Swiss Health and Wellness tourism
The Swiss health and wellness tourism industry is the second-largest in Europe and estimated to be worth over CHF3 billion, contributing about 17-20% to their tourism revenue. It has long been and continues to be a preferred health and wellness destination for affluent and discerning patients.

Visit My Switzerland to learn more about what the country has to offer.


Our Team
We're more than a bunch of experts. We're a family of like-minded people, using our passion and our skills to make a difference.


Contact us:
email: [email protected]
tel. +41 91 980-99-70